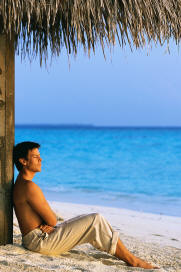 Adventures in discovery - under normal circumstances, money can only buy at a great expense - except vicariously

In reality, to observe adventure from a safe distance is more than enough "juice" for the median, successful 35 to 70+ year old individual having made it in life.

If you are reading this, you are a unique individual and not part of the 'middle of the road" or median group.

Before you today is a unique opportunity to jumpstart the 21st century. If you have the desire and can quality, you can become a member of the exclusive Explorer's Vacation Club. This unique equity membership club is a private offering and is to be located at the all-suite, soon to be constructed Jupiter River Inn. It's one-of-a-kind location is upon the scenic, historic banks of the original Jupiter River, in the very center of Florida's Treasure Coast.

The Inn is being engineered to resemble a traditional Antebellum Southern River Estate. Its is a stone's throw from Jupiter's Inlet and our unspoiled beaches. Our setting is nestled amongst the canopy of ancient live oak trees, and even more ancient "prehistoric native American shell mounds. These "middens" as they are often referred to, have been carbon dated to 5000 BC. Our Inn's spacious suites are equipped with observation verandas. Most have river and inlet views. Select few have spectacular ocean views. Size ranges from 500 to over 1,500 square feet - with airy 9 to 14 foot, ceiling heights.

Each income producing suite is being offered completely equipped with a variety of unique tropical designer furnishings. Also included for Explorer's Vacation Club member's security and convenience is an oversized lockable, owners closet in every suite for personal expedition gear and items one wishes to have readily available for their own individual recreational sports and adventures.


---